Vicker Programming
& Services





Roger Vicker, CCP

Broad spectrum IT professional


Specializing in IBM i (formerly AS400, iSeries/400, System i), IBM compatible PC and Microsoft Windows (including WinXP, Win10, Windows 2003 server, Windows 2008 server, & Windows 2019 server).
Proud sponsor of Southwestern Community College (SWCC) for the IBM Partners in Education program. Assisting SWCC in getting, installing, and teaching on an IBM i (formerly AS400, iSeries/400, System i).
Based in Southwest Iowa I provide:

assistance in establishing a web presence (individual domain, web pages, email services).
selection assistance (hardware, software and services) of what you need not what I sell.
setup (hardware and software).
installation. (new systems, add on cards, modems, scanners, etc.)
ongoing support services. (system checks, file cleanups, malware removal, virus removal, log and fix reviews)
training on what you really want to learn. (Individual or Group, Office or Class room)
plain English explanations.
in training I'll show you how once, coach while you do it yourself once, then be your safety net while you do it again.
translation of technical manuals into what you need to know.
all the above also applies to internet access (web surfing, e-mail, news groups, connections).
Network design, installation and maintenance. Local Network or internet connected.

customization.
programming.
all at your location so you don't need to pack up and move your system.
I don't subscribe to the "Less is more" nor the "Bigger is Better" philosophy. I try to find the right value in between the two. If something provides more return than what it costs or is involved to get it, then it is worth adding/doing.


Recent projects have included:

Manufacturing (MRP II) (installation, customization, and on going support).
Conversion to B&L Information Systems Manufacturing (BLIS/400), on going add-ons and support.
Inventory systems (PC with WIN98, iSeries/400 formerly AS400).
Harbinger Premenos EDI interface and installation.
Software Plus Payroll (installation, customization and on going support).
EzPrint/400 check printing (installation, and on going support).
Utility Billing System (conversion from S36 emulation on a PC network to AS/400, revision, updating, and on going enhancements).
Bar Coded manufacturing shop floor data collection (installation, customization and data transfer to AS/400).
Bar Coded Shipping labels.
Bar Coded invoices.

General Ledger with Projects, Budgeting, and Cash Account Tracking (Checks, Deposits).
Remote Access Server (RAS) installation and configuration. Sometimes known as Remote Dial-in Server, Dial-up Server, or Dial-up Networking. It is any device that allows you to connect to your private network by using modems and regular telephone lines.
IBM i (formerly AS400, iSeries/400, System i) server setup with Ethernet and TCP/IP.
Domino and Notes setup on IBM i (formerly AS400, iSeries/400, System i) including:

Domain configuration.
Publicly accessible web server.
SMTP for email.
Web access to email.

Apache web server setup on iSeries/400 (formerly AS/400) with Domino integration.

Networking with Ethernet and TCP/IP including:

Firewall installation and configuration.
VPN connection of 2 or more sites, installation and configuration.
Wireless Access Point and networking installation and configuration.
Domain registration and configuration.
Setup and configuration of web sites with third party web hosting.

DSL, Cable Modem and Wireless connections to the Internet.

Small office networks based on Windows 2003 server, Windows 2008 server Windows 2019 server and various PCs (Win9x, Win2K, WinXP, & Win10).
Hardware consolidation using VmWare and/or MS Hyper-Visor.
Linux based network monitoring (Nagios) and file-print serving
Palm PDA custom projects.
Video Surveillance using Windows PC and Geovision products
Certified Computer Professional since 1987. Participant in Professional Development program (120 contact hours of continuing education each 3 year cycle).
Southwestern Community College Advisory Board Member:

Business and Computer Science.

Member of Creston Chamber of Commerce


Reality is subject to some individual interpretation. -- Roger Vicker

---
Snail mail:
Roger Vicker, CCP
1333 Hwy. 25
Creston, Ia. 50801-8029

Phone: (641) 782-2004
Machine: (641) 782-8746

Email for more information
---
Visit Vicker Pony Farm.
Visit Vicker Harness Shop.
Return to Vicker Home Page.
All contents and photos are copyrighted © 1996-2004 by Roger Vicker and may not be re-distributed.

---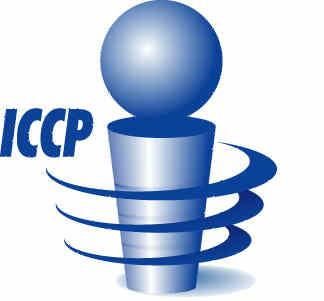 For more information on certification from the ICCP.

An IBM midrange focused volunteer community and education source.

Southwestern Iowa Community College