Photos from
Vicker Pony Farm

This page is always being updated, so check back often.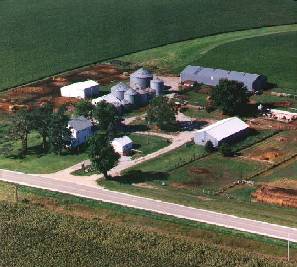 Sky view of Vicker Pony farm from the north east.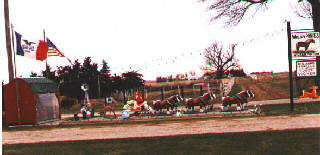 The entrance to Vicker Pony Farm off Highway 25 as seen from the South.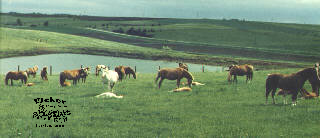 Our herd one summer afternoon in Iowa.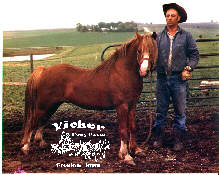 Crilban Rhett
The foundation of our herd. Rhett produced many quality colts for us during his life. When we started we had several grade (probably Welsh and Shetland background) mares that we used Rhett on. His Welsh disposition and white markings were un-mistakable in his colts. We soon found several registered Welsh mares and gradually switched to a registered herd.






Our Current Herd Sire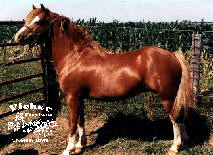 Vics Rhett Frontier is a son of Rhett and just like his dad he places his mark on his colts.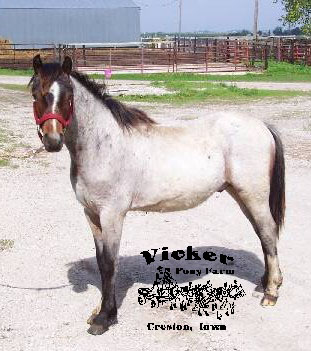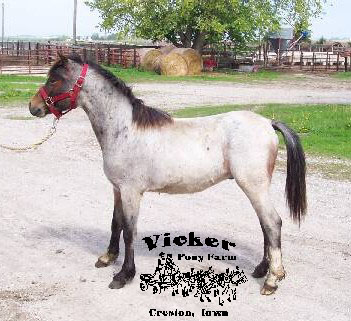 SOLD to Kansas
This is Vics Frontier Frollies Silver, a 5/3/2000 gelding. We made these photographs May 12th 2001 when he had just started to shed his winter coat. You can see by his head and the places where the winter hair has slipped that he will be a light colored bay roan.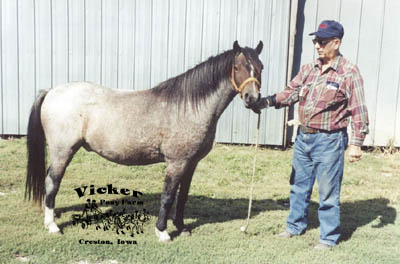 Spring 2004
SOLD to Kansas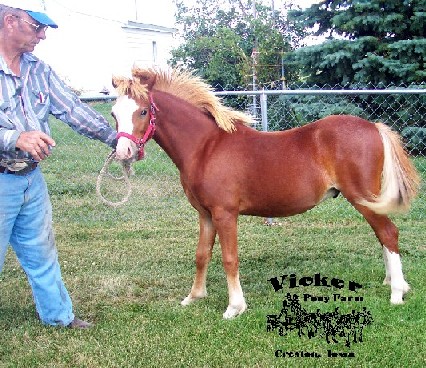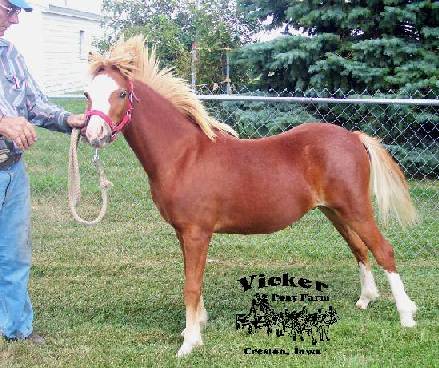 Vick's Frontier Sunglow Skeeter was foaled 9/16/2002.
He is a con artist by every time we step out of the house he hollers for us to come and grain him.
In return he will give us a kiss when we ask for it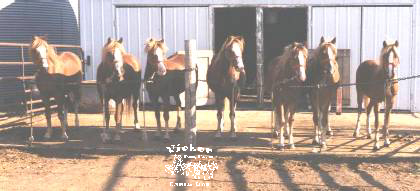 We sold these matched seven geldings to to a gentleman in Los Angeles in the spring of 1998. They will be sharing an acreage with several elephants that appear in movies and commercials. Their new owner plans to drive them as a six pony draft hitch. There are 5 full brothers (3 through 7 years old), a half brother (4 years old) and a yearling half brother (far right).

He liked them so well he came back spring 1999 and bought five more. He has the above working as a 6-up as well as a "Free Liberty". A "Free Liberty" is where the ponies perform without any lines, rider, or contact by the handler. He found a retired circus trainer to show him how to get them started. The trainer said that they learned the fastest and easiest of any ponies he had ever worked with. Another proof of the quality Vicker Welsh pony disposition.

We finally got a chance to fly out and visit Gary and Kari in January 2000.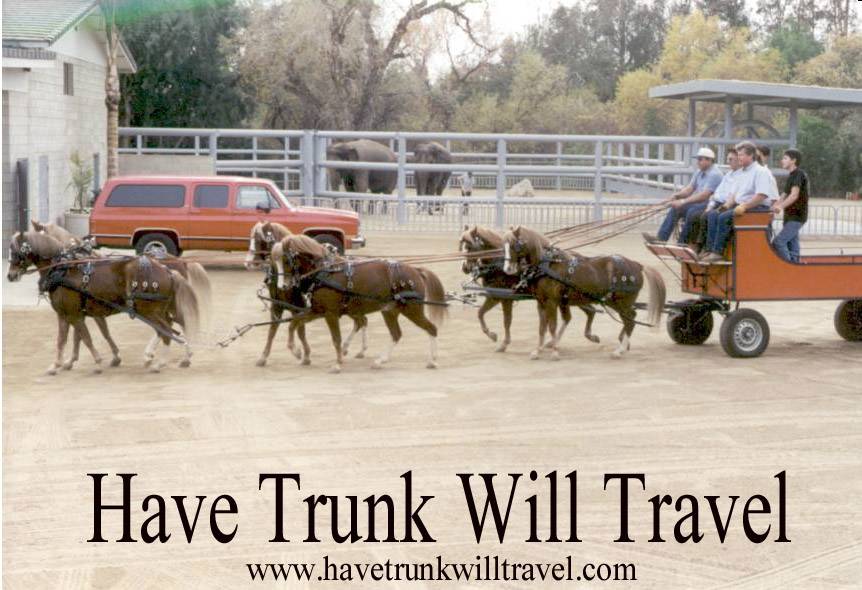 Right off we were very impressed with how neet and well kept everthing was from the stock to the grounds. It was obvious that all the animals received the best of care at all times. Thank you Gary and Kari for providing an excelent home to the ponies you bought from us.
More photos of Gary and Kari's ponies including the Free Liberty Act.



All contents and photos are copyrighted © 1996-2010 by Roger Vicker and may not be re-distributed or re-used without permission.